Lots of great stories in the luxury watch space last week, including two very interesting (but very different) interviews. Read on to see them all.
Interview with FakeWatchBusta
First up is a wonderfully amusing interview that ABlogToWatch's Ariel Adams conducted with the now legendary 'FakeWatchBusta'. If you've never heard of FakeWatchBusta before than you're definitely missing out. An internet troll of sorts, this anonymous vigilante uses his sharp eye, encyclopaedic knowledge of watches and painstaking attention to detail to expose (or bust) unscrupulous individuals who claim on social media that their fake (and often excessively over-the-top) timepieces are real.
Read the full interview here on a ABlogToWatch to find out what motivates him and to see some of his most famous busts to date (sorry Soulja Boy.)
Valbray EL 1 Chrono
Photographic gods Leica are celebrating their centennial this year and they have chosen to mark the occasion in part by partnering with small Swiss watch company Valbray to produce a special limited-edition timepiece; the EL 1 Chrono. Quill & Pad's Elizabeth Doerr spent some time with Valbray's founders learning more about this new timepiece and finding out just how much of a role Leica played in inspiring the young company's original designs.
It's a very interesting, and of course in-depth, read and so I highly recommend you check it out here on Quill & Pad to learn more about these two cool brands.
Talking Watches With Alfredo Paramico
Since the launch of its 'Talking Watches' series, the team over at Hodinkee have spoken to some pretty interesting, not to mention varied, watch collectors. I'm not sure if any however – with the exception of Mr. Goldberger of course – even come close to the stratospheric collecting prowess of Alfredo Paramico. Described by Hodinkee as a "market-maker", Mr. Paramico has bought and sold some of the most famous (and desirable) watches in the world.
The above video is definitely a must see for collector's or anyone even remotely interested in luxury watches for that matter. You can also read the original article in full here on Hodinkee.
Devon Tread 2 Godiva
Now for something completely different, Monochrome's Robin Nooy spent some time getting hands on with the delicious looking new Devon Tread 2 Godiva. Just one look at the watch's distinctive color scheme and it quickly becomes apparent where it gets its name from. Inspired by the Godiva Chocolate Company located in Brussels, Belgium, the Devon Tread 2 Godiva features a chocolate brown, PVD coating on the case, brown nylon belts for time indication and gold-tone movement parts.
It may not suit all tastes but it does have a certain eye-catching quality about it. Check out Monochrome for the full story.
Hublot Classic Fusion 8-Day Power Reserve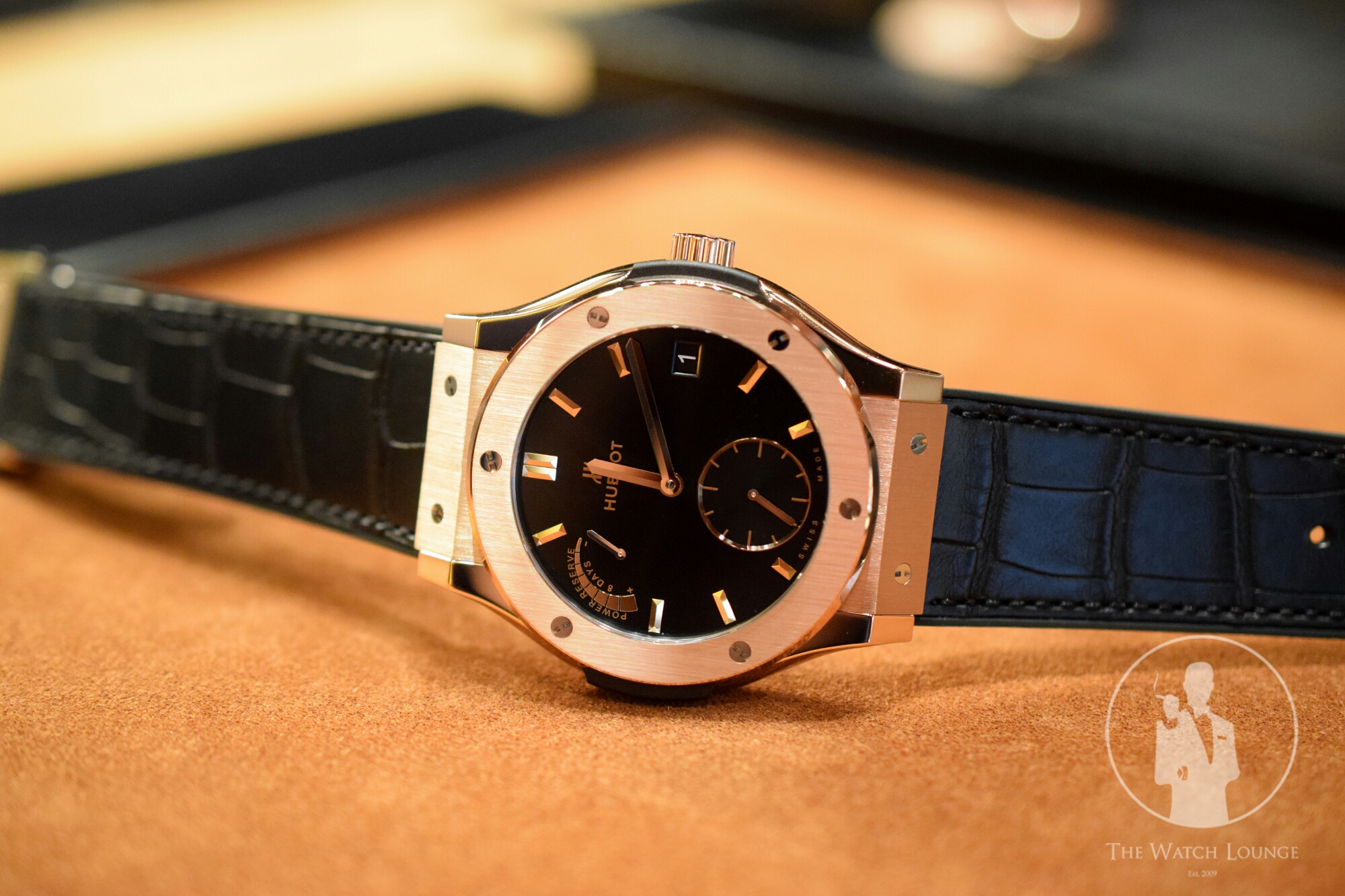 Finally, we spent a bit of time last week looking at Hublot's new Classic Fusion 8-day Power Reserve timepiece, which was officially launched at Baselworld 2014. Although it was nice to look at something other than another limited edition King Power or Big Bang for a change, I still felt that this particular timepiece was a little too large (45mm) and a little too expensive (US$32,500 for the King Gold versions) for my tastes.
By all means though, please read the article for yourself here and make up your own mind.
Subscribe to TWL to get original content like this direct to your inbox.